Our students learn from the best academic staff, with a genuine passion for preparing students with their professional careers as a result their work contributes to an outstanding student experience.
Grant Waaler - Elementary Principal
Grant came to Village School in July of 2017.  He and his family have enjoyed everything Guatemala has to offer, the warm people, delicious food, beautiful sites, and even the volcanoes and earthquakes!
In the United States, Grant was a 5th grade teacher for eight years.  After that he worked for two years as the federal funds manager for the entire school district.  However, he enjoyed working directly with students and teachers so he took a job as principal of an elementary school in Colorado, United States.  After nine years as an elementary principal, Grant and his wife wanted to give their children a chance to experience life outside of the United States and learn Spanish.  They were thrilled when the opportunity to join Village School in Guatemala came to them.  For Grant, being an elementary principal is the perfect combination of leading and educating.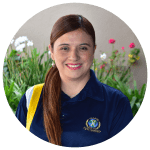 "I've Bachelor Degree in Education. I love teaching and I have been working for more than 20 years as a teacher here at Village School. For me, it is important that my students develop their own cognitive processes. I love Village's Methodology because it helps children achieve their goals, provides strategies to face and overcome difficulties in their own personal lives and challenges them every day to be better"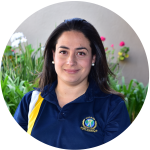 "Over the last 20 years I have been teaching young children.   I have an  Early Childhood Education degree from Universidad Evangélica de El Salvador. I am also a certified Educational Therapist. This is my second year as an ESL teacher in Guatemala. It has been an enriching and fantastic experience. I strive to provide my students with tools to enhance their  learning potential  and acomplish  their personal goals. I am so proud to be part of this professional and passionate group of teachers". 
Glenda Stokes - Middle School Principal
Mrs. Glenda has been working in education for more than 35 years. Education is her passion, she has a Bachelor's degree in Teaching English as a Second Language and a Master in Education from Universidad del Valle de Guatemala.
 "I have really enjoy watching my students grow and becoming leaders at such a young age."
"My main objective is to engage students within the classroom through projects and integrating STEM education within the curriculum, improve students´ leadership skills while participating in class and in activities out of their comfort zone, in order to find the leader within."
Miss Ramírez have a Master in Secondary Education, B.A. in Education Admin. and certificates in Education for Science and Math´s through the STEM Framework. 
Peter Embleton - High School Principal
He began his teaching career in September of 1983,  Peter became Principal of Maple Leaf International School – Tianjin TEDA in August of 2016. In China, he worked with 52 staffs from 9 different countries, helping 1400 Chinese students' get the chance to go to university or college outside of China. With 36 years of being an educator, we are proud of have Pete as our High School Principal in Village School.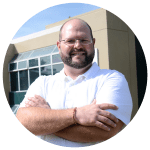 "Through my experiences as a professional ( both in Education and private industry) in Hawai´i, which is one of the most ethnically-varied populations on Earth, it is my goal to create a learning environment which celebrates students´ ethnic and academic diversity in a culturally-sensitive setting. This learning environment is focused on problem-solving through independent learning and team-oriented collaboration, differentiated to meet the needs of all students, and designed to prepare today´s students for a challenging global workforce" 
If your are interested in being part of our Village team please send your resume to rrhh@village.edu.gt
FRENCH TEACHER
(Part time)
We are hiring a part time French teacher for k-12 for our 2020/2021 school year.
Requirements:
Teacher certificate
Total domain of language (DELF B-2)
100% Bilingual (native or superior language skills)
One year of experience in similar positions
We offer:
Competitive salary
Benefits according to the law
Transportation or parking
Lunch
Life and medical insurance
Schedule form Monday to Friday from 7:30 am to 3:30 pm
Development and learning opportunities
GERMAN TEACHER
(Part time)
We are hiring a part time German teacher for k-12 for our 2020/2021 school year.
 Requirements:
Teacher certificate
Total domain of language (Zertificat B-2)
100% Bilingual (native or superior language skills)
One year of experience in similar positions
We offer:
Competitive salary
Benefits according to the law
Transportation or parking
Lunch
Life and medical insurance
Schedule form Monday to Friday from 7:30 am to 3:30 pm
Development and learning opportunities
Derechos Reservados Village School 2019