Village School returned to classes in 2021, offering its students two instruction modalities: Model I, Distance Learning (Online), and Model II, Online – Face-to-face Learning (Hybrid, or mixed).
We upgrade our curriculum to adapt it to the hybrid method, face-to-face and online, and we ensure the social-emotional learning with support for the mental health of our students.
Distance Learning (online):
Students participate in online classes during the regular daily schedule. Teachers continue to meet daily with their students, using conference web technology.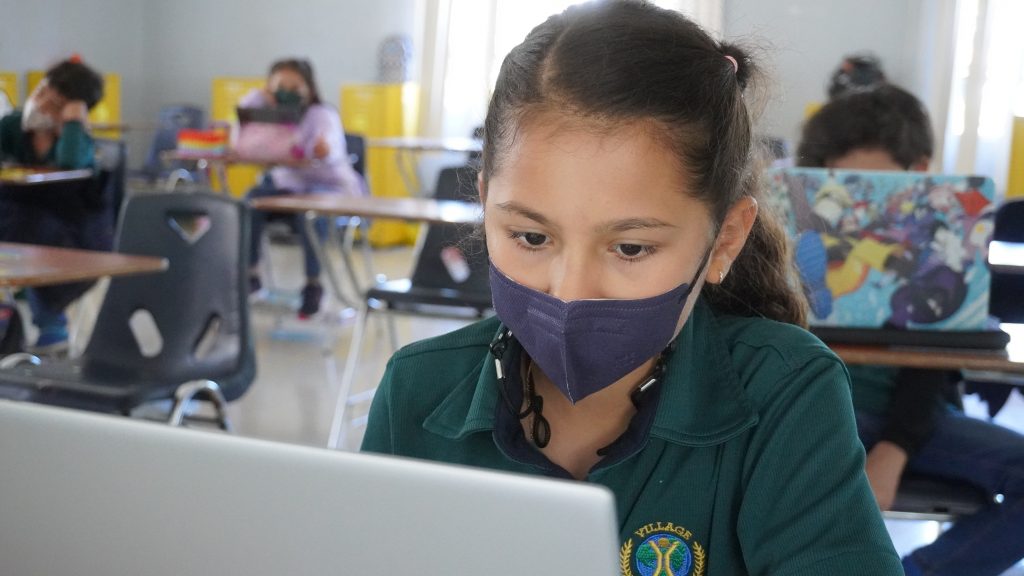 The hybrid, or mixed, model refers to a form of education that combines learning in the classroom and at home, enabling all students to safely continue the learning process, across the different levels we offer. All students, regardless of which model they choose, will have the same teachers and the same scheduling demands, so they will all receive the same number of classes and the same amount of instruction time.
Our Hybrid-Flexible (HyFlex) classrooms are designed to accommodate the simultaneous teaching of in-person students and online learners.
This technology gives students more control over the experience of learning and help them to become more engaged in the class, which in turn gives them a boost in metacognitive skills.
We will continue to lead in the field of education in Guatemala, remaining at the forefront in the formation of leaders who will guide the destiny of our country.  We will continue to give our students what they need to achieve academic excellence, leading with the values that we have always held at Village School.