We promote physical excellence in our students through motivation and constant training. Village School fields have the necessary requirements for the optimal development of their skills in football, basketball, track and field, volleyball and baseball.
Girls 3rd place AASCA Swimming 2019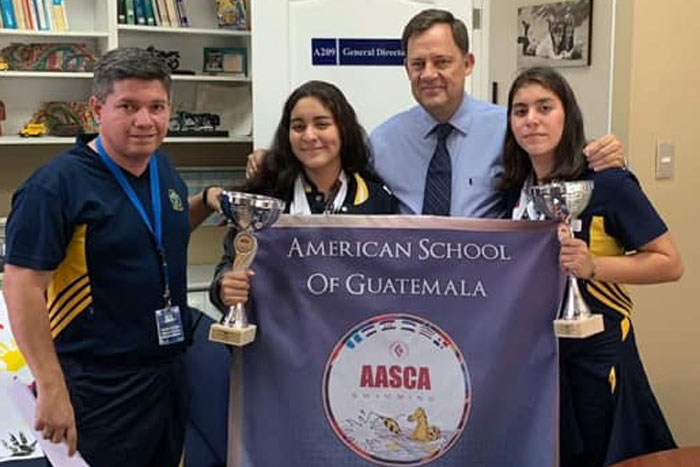 2nd place, AASCA Soccer Boys Silver Division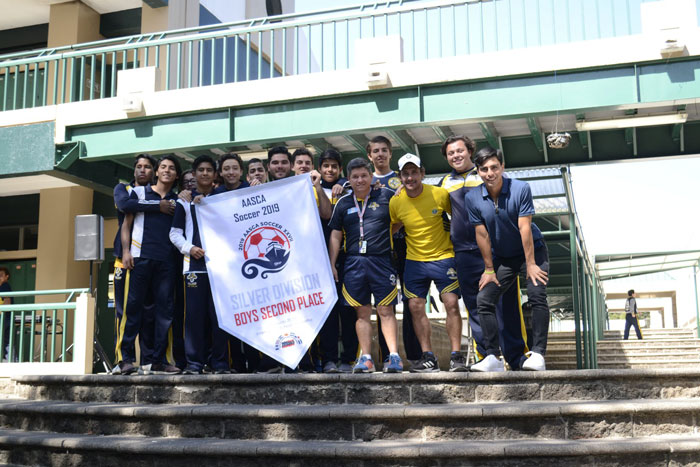 National Squash Champion for the Sub-19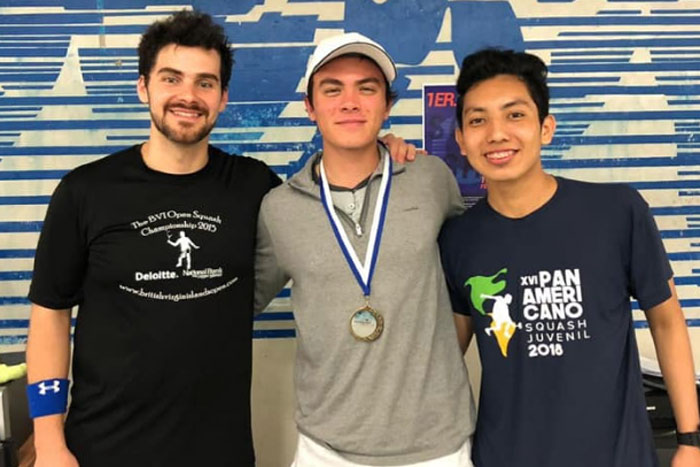 Getting ready for AASCA Basketball 2019!
Village School is committed to the comprehensive development of our students with high  standards of academic excellence. Our students continue to make a positive impact in our society.
Highest Scores Mineduc 2018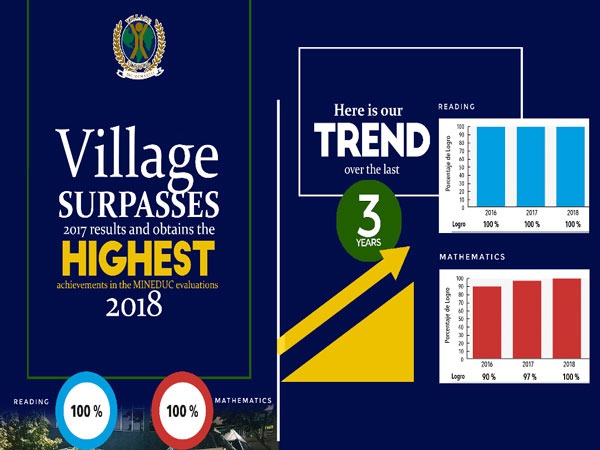 Village School scores the highest possible results in the 2018 MINEDUC evaluations! We congratulate our senior class of 2018 in which we find ourselves very proud to be ranked among the top 5 schools in Guatemala over the last     3 years. Go Village!
2nd and 3rd place at AASCA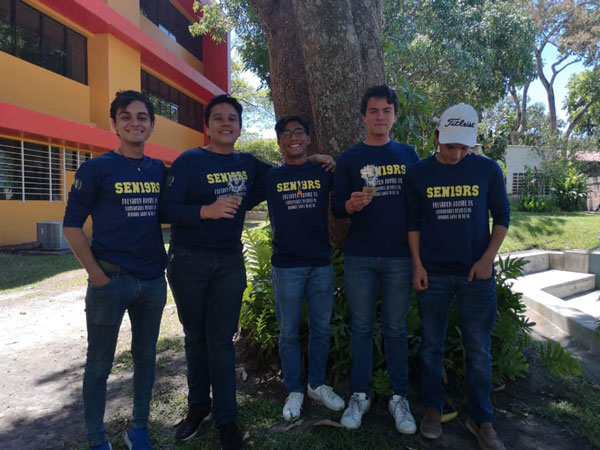 Our Students obtained 2nd and 3rd place at AASCA , Science and Engineering Fair 2019, El Salvador
Village is going to England!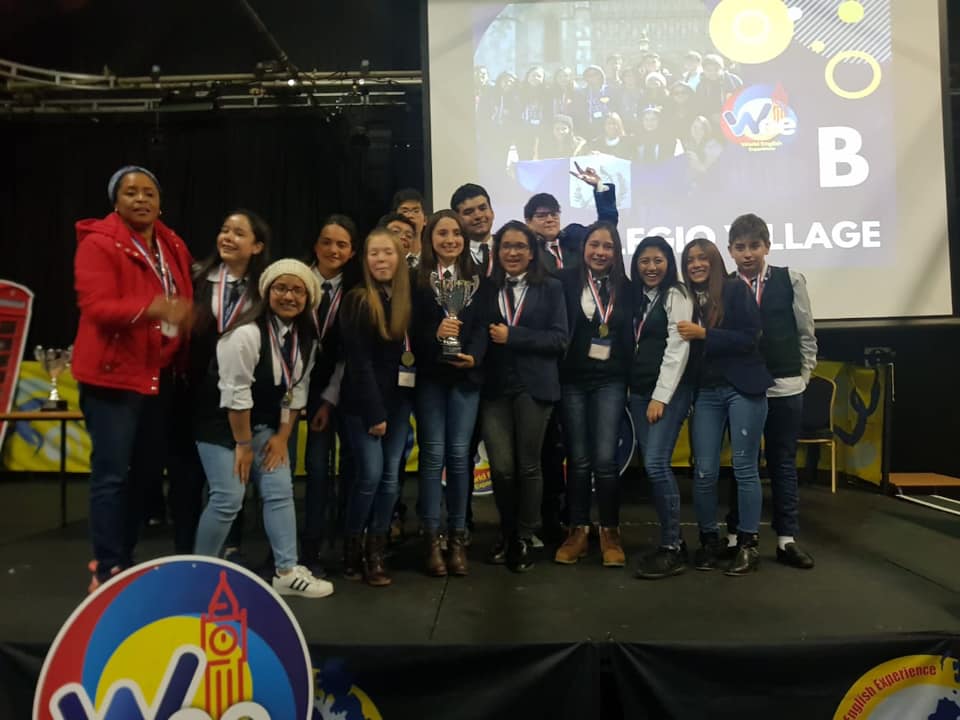 World English Experience (WEE) is an English program organized by Oxford International Education Group (OIEG). During two weeks, our students will have
English lessons instructed by qualified EFL teachers. Also, they will participate in a
series of educational events and competitions whilst being exposed to British history
and culture.
We promote leadership skills and seek to strengthen human quality in each one of our students .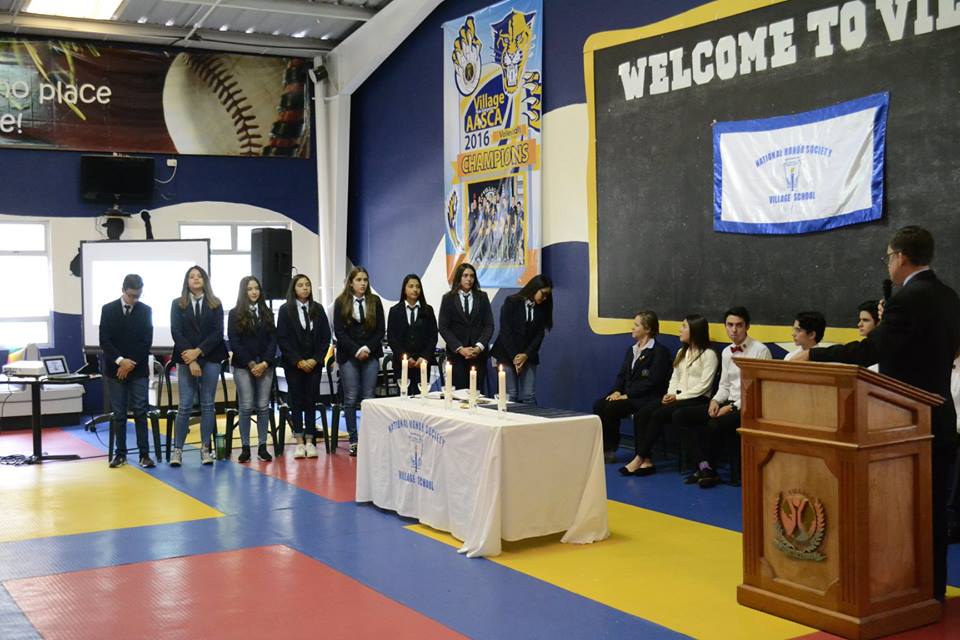 Village School is a member of The National Honor Society (NHS – NJHS).   This international organization recognize outstanding students. More than just an  honor roll, NHS serves to recognize those students who have demonstrated  excellence in the areas of leadership, academic excellence and values.  
Today, it  is estimated that more than one million students participate in NHS activities around the world. We are proud that Village students are part of them.
AASCA Leadership and Service Experience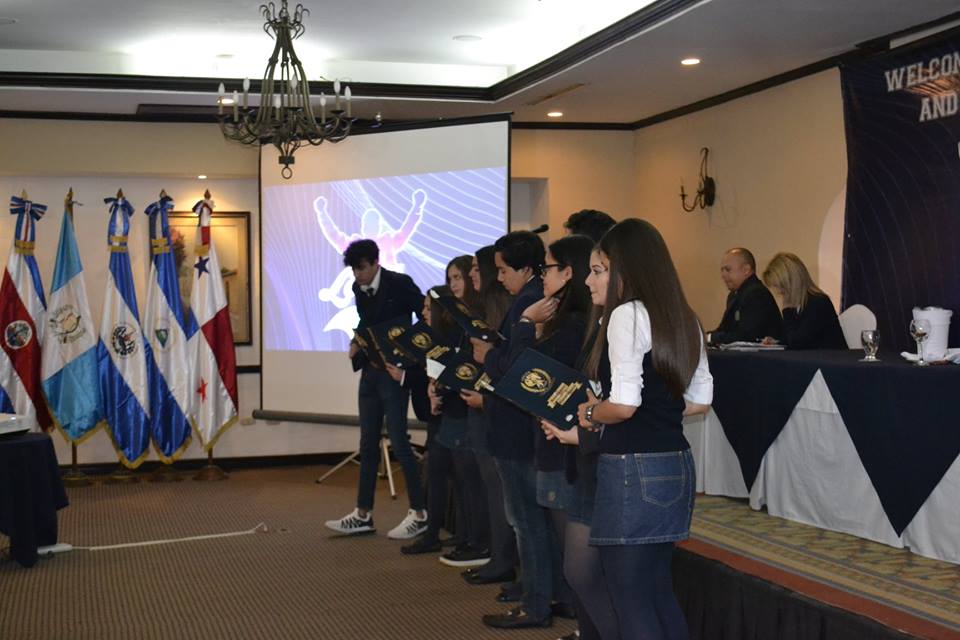 During February, we had the honor of hosting the AASCA Leadership and Service Experience,  where 16 delegations of Central America participated. The event was full of excitement and students found themselves learning about different leadership styles, innovation, and entrepreneurship creating, as an end result, their own proposal for the participating NGOs.
DI
Destination Imagination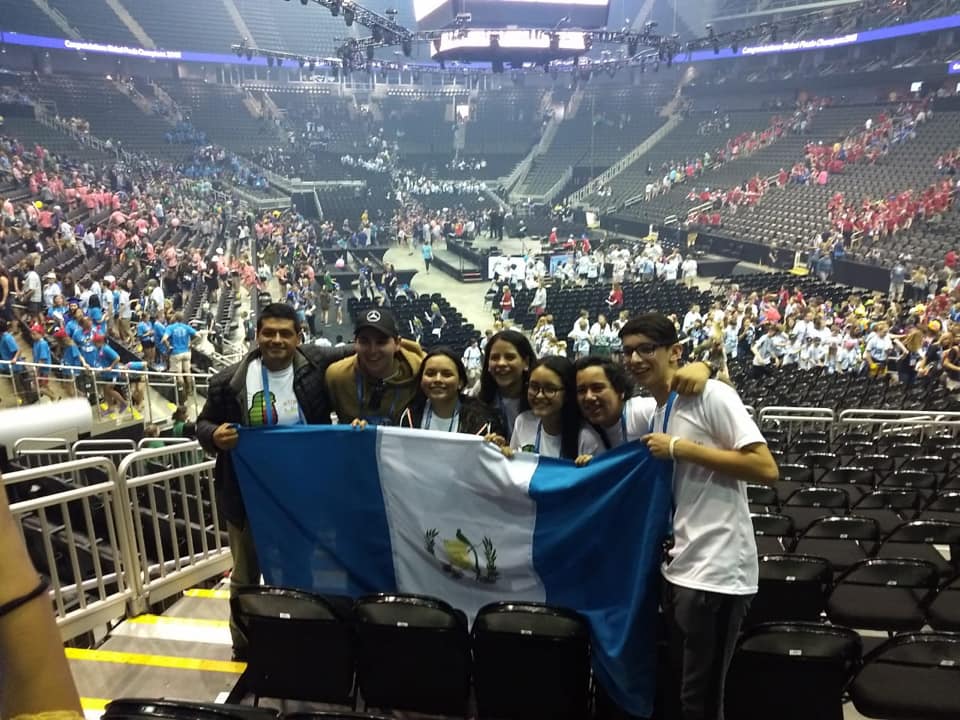 The Village School delegation is back from Destination Imagination Global finals 2019! We are very proud of all our teams who participated in Kansas City, Missouri and represented our school and Guatemala very well. We are especially proud of the team "7 Caldos" who got the 9th place, out of 65 teams, in the challenge Medical Mystery!
Village Alumni around the world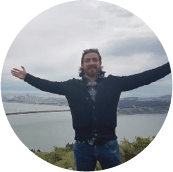 I got a Bachelor's Degree from Palm Beach Atlantic University, Majored in Exercise Science 
Currently Studying at Parker University
Working on his PHD in Chiropractic Medicine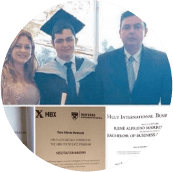 Bachelor of Business Administration at Hult International Business School
Master in Banking and Financial Regulation at Universidad de Navarra
 Negotiation Mastery at Harvard Business School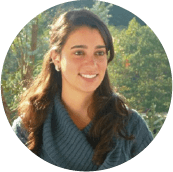 Business Administration with Marketing and then an MBA at the University of Lousiana at Lafayette Graduated
Manages her own business in Lafayette, Lousiana
Derechos Reservados Village School 2019